Port to Port is a MTB stage race taking place over four days from 30 March - 2 April 2023 in New South Wales.
Riders let loose across the spectacular Hunter Valley, Lake Macquarie and Newcastle Region in the an awesome east coast mountain bike holiday jam packed with fun trails, good mates and cold beers.
It's around 200km of riding and 4,000m of climbing in total, spread across 40 to 55km each day; the Port to Port keeps things interesting with a mix of fast flowing single trail, farm tracks, testing hill climbs and groomed downhill trails – many through private land that can only be ridden during the event. Designed to be fun and challenging for riders of all levels, none of the riding is overly technical and it's ridable for anyone with a decent level of fitness.
The Port to Port is the sister event of Australia's number one stage MTB event, the Cape to Cape in South-West Western Australia and the Reef to Reef in Tropical North Queensland. Making up the newly formed triple crown of Australian multi-stage MTB racing.
"One of the coolest aspects of stage racing is that every day is different. With each stage you're faced with a fresh challenge: changing trail conditions, varying weather, shorter stages, longer stages, big hills or flatter profiles, fireroad or singletrack. Each of these aspects can play to a rider's strengths, or make it extra tough for them, and that's before you even consider the waves in personal form that are bound to happen over multiple days on the bike"
FLOW MTB
Why Ride P2P?

ACCESS ALL AREAS
The best trails we can find … some that are for your tyres only.

SWEET SWAG
Probably the coolest t-shirt and trucker cap you'll ever own.

RACE VILLAGES
Everything you need to get clean, get fixed, get fuelled and get ready for the next stage. THE GREAT ESCAPE
Switch out the daily grind to grind some gears up in New South Wales' finest.
BE EPIC
The only series in Oceania where you can qualify for the mecca of MTB stage racing… Cape Epic.

PAIRS RIDING
Like marriage… but with less shouting and more high fives. TREAT YOURSELF
Wineries, breweries and gourmet food - plenty of ways to "recover" post ride. FINISHER BLING
It's a medal, and it's a bottle opener… Mind. Blown. YOU GOT THIS!
A full 4 days of fun or a 2-day teaser - something for everyone!
Qualify for Cape Epic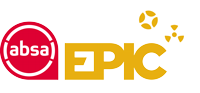 The world famous Absa Cape Epic is an eight-day adventure through the Western Cape region of South Africa. A number of team entries have been set-aside exclusively for 2022 Port to Port teams, who have an opportunity to purchase an entry through a draw. 
Check out the Absa Cape Epic Qualification page for more info.